Before...with really tired eyes...
Hair pinned to set and eyebrows...And false eyelashes!! I fell in love with them!!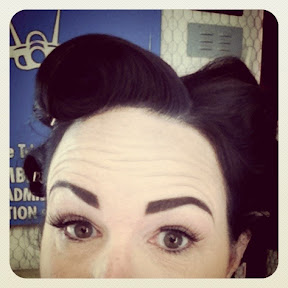 More makeup...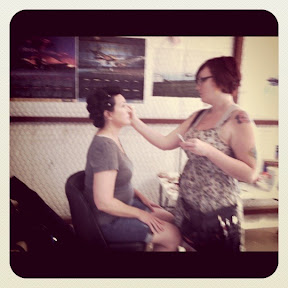 Lots of Aqua Net...haha!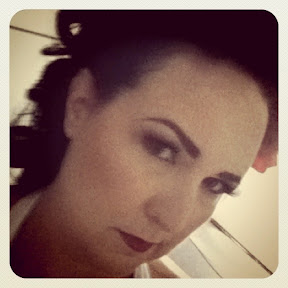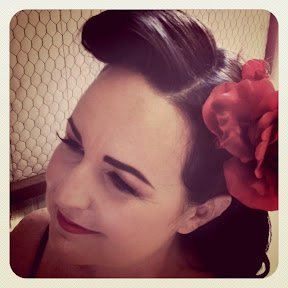 And at the very end of my shoot, I stopped to give the mascot a hug...drool and all. He's a lover!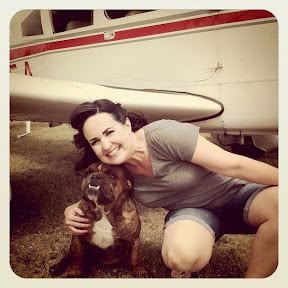 I'm not really sure I have done something THIS FUN for myself...like....EVER! If you ever get the chance...go girl...go do it. I had a 1940s makeover and then a two hour photo (genius photographer) shoot with World War II trainer airplanes, a hot rod, and then a framed classic set. So....about two hours in hair and makeup....and two hours in a photo shoot...equals 233 pictures that have a girl in them that I'm not sure I recognize! And she's beautiful! This guy was fabulous at his work and so were his artists that came with him. I hope to share some pictures of the shoot with you at some point. We'll see! But at least you get to see the REAL girl in the era she always thought she should have lived in. Haha! I really want to wear a vintage dress and show up at school tomorrow with this look (like a teacher who once had a chalkboard). Would my kids know what a chalk board was? *teehee* Happy clicking this week, ladybirds and gentlemen!